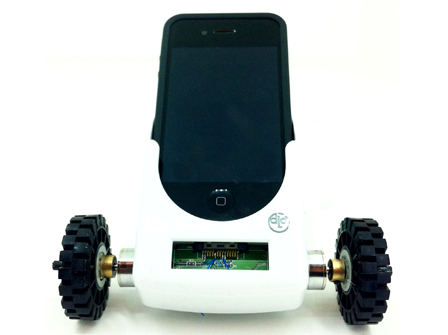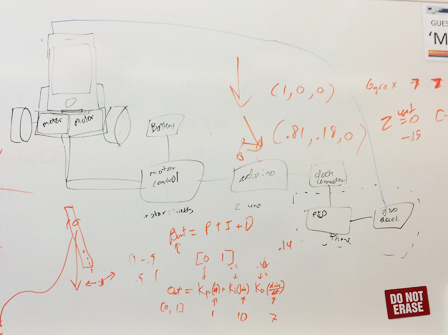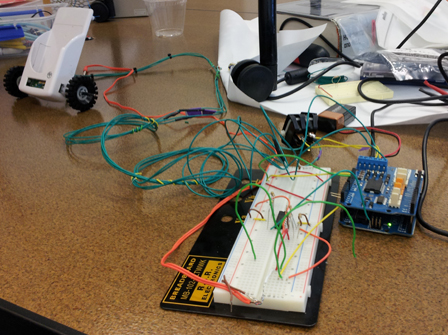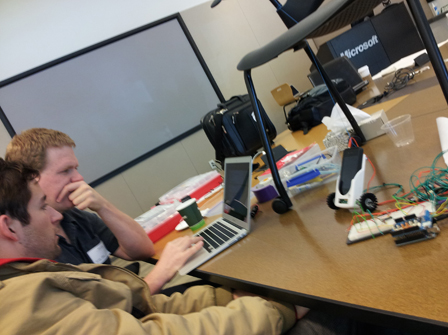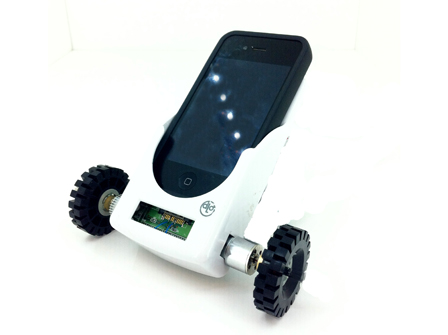 iPhone Segway

Click Photo for More Images
iPhone Segway
A team of four of us put together this balancing iPhone robot in a weekend. We were participating in the MEGA start-up weekend at Microsoft.
We use the gyroscope and accelerometers on the iPhone in a PID control loop to balance the robot. The phone outputs an amplitude modulated tone to the phone's audio jack. We sacrificed a pair of headphones to send the phone signal to the microcontroller. We use analog op-amps to amplify the signal before feeding it into an arduino microcontroller. The microcontroller samples the sine wave and picks out the amplitude. This control signal is converted into pulse-width-modulated output that drives the dc motors. The wheels are mounted on the motors which are attached to the base of a scavanged iPhone case.
By the end of the week we had some success, but the PID loop needs more tuning before the robot will balance on it's own.