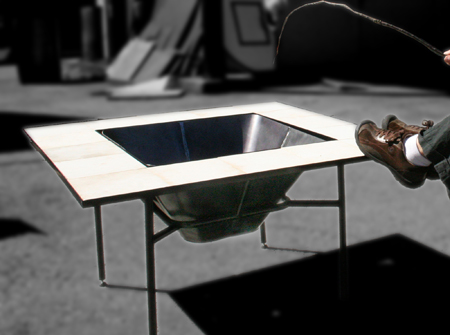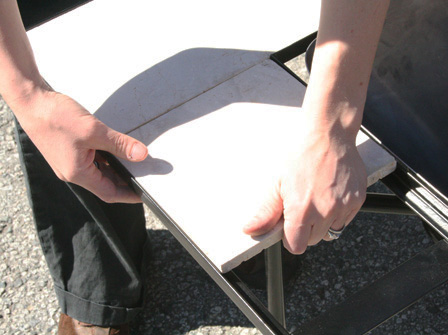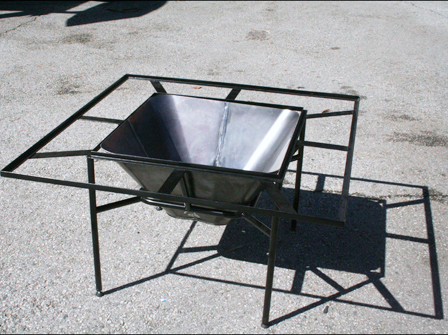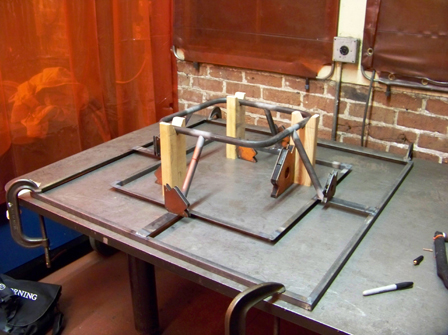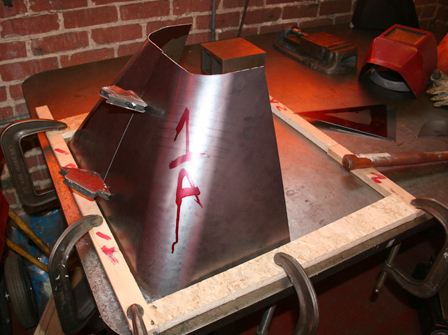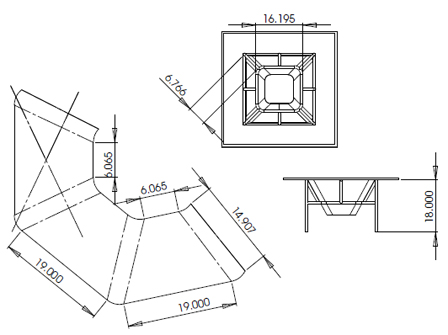 Campfire Coffee Table

Click Photo for More Images
Campfire Coffee Table
This is a hybrid outdoor hearth and table that I designed and built. I was inspired by campfires, which are great for keeping parties going on late summer evenings. I wanted to be able to recreate a campfire in my backyard with the added convenience of having a table where people could set drinks and food.

The table top is removable tiles that can be cleaned an/or replaced as needed, either to replace broken tiles or just give the table a whole new look. I designed the frame and bowl in Solidworks. I orderd the steel from a local shop and cut it to size before I TIG welded it in Stanford's machine shop. To get the rounded corners of the ring that holds the bowl I used a tube bender. The four feet are adjustable, allowing the table to sit level on uneven surfaces. The bowl is made of steel sheet metal. The seams are at the midpoint of each side allowing the corners to be elegantly rounded. This was done with a sheet metal bender. A final black powder coating finish was put on the table to give it a shiny finish and protect it from rust.