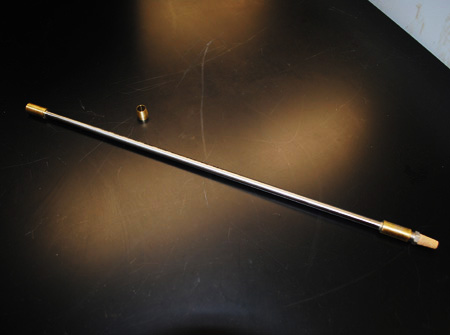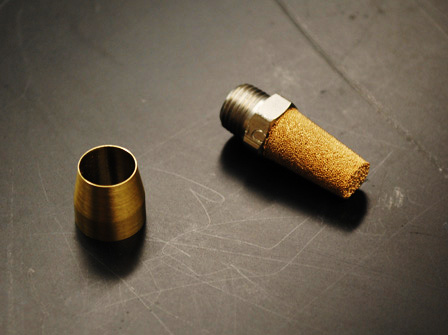 Cryogenic Filter

Click Photo for More Images
Cryogenic Filter
Contaminated helium was clogging my dilution refrigerator.
I designed an extension to my helium transfer tube to incorporate a commercial filter that excludes particles that are larger than 40 microns. The fittings were machined from brass. One fitting was tapped to mate with the intake port on my transfer tube. The second fitting was tapped to mate with the filter. The two brass fittings were brazed onto a stainless steel tube to allow the transfer stick to to reach the bottom of a liquid helium storage dewar. A taper was machined to prevent the top fitting from catching inside the dewar.
This filter has greatly reduced the negative effects of contamination.